Hi fellow readers/Christmas lovers(?) I was tagged by my friend Megan, thanks for that by the way, to do the Christmas Song Book tag, so here goes (nothing).
This sounds… interesting? *don't worry, I'm grinning in front of my screen.*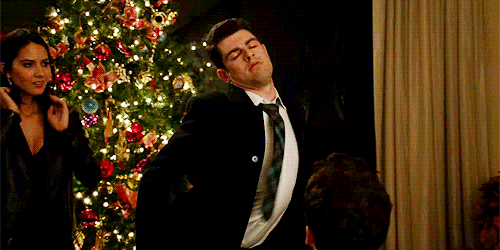 1: "You're a Mean One Mr. Grinch": Name a villainous character you couldn't help but love.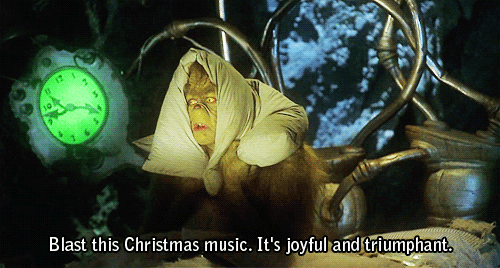 Well I really loved the Komizar from The Heart of Betrayal by Mary E. Pearson (read my review here) He reminded me so much of the Darkling from Leigh Bardugo's Grisha trilogy, or the Shadow and Bone trilogy. The Komizar had, however, an ever meaner, bastardlike air surrounding that was just.. YAS.
2. "All I Want for Christmas is You": Which book to you most hope to see under your Christmas tree?
Erhm…  either The Rose and the Dagger by Renee Adhieh or A Million Worlds With You by Claudia Gray. These are both conclusions to trilogies and duologies and the books that came before these, ended with such annoying cliffhangers. Especially The Rose and the Dagger I hope to get for Christmas because my friend Morgan and I spoke after I'd read The Wrath and the Dawn and she told me that The Rose and the Dagger made her cry, so I want to know what the reason was for making her cry (I have theories.)
3. "Rudolph the Red Nosed Reindeer": Name a character that overcomes major obstacles and learns to believe in themselves.
I'd have to say Alec Lightwood from The Mortal Instruments series by Cassandra Clare because he's a gay shadowhunter and in the Nephilim society that isn't forbidden but it does get frowned upon and he is in love with his parabatai Jace Wayland, and you're not allowed to be in love with your parabatai, then he falls in love with a Downworlder warlock named Magnus Bane, which is also frowned upon and he's not out of the closet and Magnus' is sort of pushing him later on in the series and he finally man's up and kisses Magnus right after the big battle in City of Glass in front of his parents, and he learns to accept the fact that he's gay and that not everybody is okay with that.
4. "Santa Claus is Coming to Town": a) Which character do you think would be on the top of the naughty list? b) Which character do you think would be at the top of the nice list?
A) I'd have to say Bellatrix Lestrange from the Harry Potter series by J.K. Rowling. Even Voldemort still has some standards, she just kills everyone who's in her path or not a pure blood. "Bellatrix we don't solve our problems with cold-blooded killing, that's not how we do things around here!"
B) Wylan from the Six of Crows duology by Leigh Bardugo, he is so precious, I honestly can't imagine him hurting anybody or anything- well he does make bombs, so perhaps I should pick someone else eh?
5. "Frosty the Snowman": Which book just melts your heart.
I'd have to say The Sun Is Also A Star by Nicola Yoon; I really love how Daniel keeps trying to make Nat fall in love with him and eventually she's like well give me that test we'll do it and everything just- it is so cute. A Quiet Kind of Thunder by Sara Bernard (thanks Megan for recommending that one) I really love the relationship between the two main characters and how they got together is just so sweet!  I'll Give You The Sun by Jandy Nelson. This book, is so cute. The storyline is divided into two parts; one's from Noah's side, from when he was thirteen and falling in love with his next door neighbor and the other part of this book is told from Jude's point of view when she's sixteen and she meets Oscar. *swoons* The last book that made my heart melt, still makes it melt is Lola and the Boy Next Door by Stephanie Perkins. If you've read any of these books you'll hopefully know what I'm getting at.
6. "Feliz Navidad": Choose a book that takes place in a country other than your own.
Well for starters it isn't really hard to pick a book that does not take place in the country where I live. I'm going to go with The Song of Achilles by Madeline Miller, it takes place in ancient Greece, which was awesome and it so beautifully written.
7. "It's the Most Wonderful Time of the Year": Which holiday themed book do you use to spread the Christmas joy?
I haven't read any holiday themed books but Harry Potter and the Philosopher's Stone by J.K. Rowling (or the Sorcerer's Stone if you live in America) is a great holiday read!
8. "Sleigh Ride": Which fictional character would you choose to spend the holidays with (doesn't have to be a love interest!)
I'd think spending the holidays with either Stormy (John Ambrose Mclaren's grandma) or Lara-Jean from the To All The Boys I've Loved Before trilogy by Jenny Han, both would be even be more awesome, would be so lovely, We could share scandalous stories (I don't know any :/) and making cookies with Lara-Jean is the definition of a perfect holiday.
9. "Baby it's Cold Outside": Which book that you didn't like would you sacrifice to a fire to warm yourself up in the cold?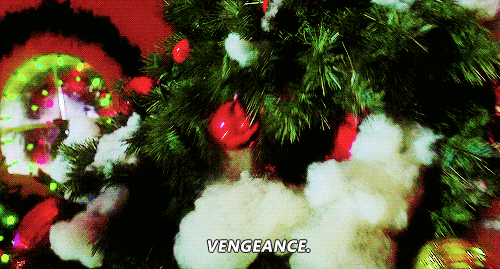 Dorst by Esther Gerritsen, this is supposed to be Dutch literature, let me tell you a thing about Dutch literature, almost the entire genre is a walking overdone trophe and whenever a Dutch author decides to write literature it's like they check things of a 'how to write Dutch literature' list. Autistic? Check. Sex? Check. Cancer? Check. Alcoholism? Mmh, not yet but let me just make up a totally insignificant character to the story; let's say a brother who gets mentioned like one time but has no further purpose, just so my book will be sold in bookstores as literature.
I'd be so happy to see this book burn in hell, in the deepest fieriest pits of hell, where it originally used to reside. One day; vengeance will be mine for wasting my precious hours on reading this book. If the heater breaks, that one will surely volunteer as tribute.
10. "Do you hear what I hear": Which book do you think everyone should read?
When You Reach Me by Rebecca Stead, it's a middle grade book, but it is so good and such an easy read and I just love it! Rebel of the Sands by Alwyn Hamilton is also such a great book, such an epic journey and the main characters are all just awesome!
This was a lot more fun than I'd expected it to be, thank you Megan for tagging me in this! It's still snowing outside and I'm wearing my Christmas sweater with the lights turned on, so I'm definitely in a festive mood for sure : )
I tag each and everyone of you to do this tag because it is awesome!
Until next time,
Faye.